I've observed a cycle going on with Miss Supranational since 2010–after gaining representatives in an odd-numbered year, there would be an attrition in an even-number year.  Take a look at these statistics:  2010 – 66; 2011 – 70; 2012 – 53; 2013 – 83; 2014 – 71; 2015 – 82; then this year, back down to 71.  The numbers are a bit of a volatile yo-yo from what I'm seeing–hopefully the roster will stabilize in future editions.  Despite the attrition this year, this pageant announced that it is expanding its initial cut from a Top 20 to a Top 25.  Does the quality of this year's delegates justify the expanded cut?  Well, what I did observe is that quite a few of them have resemblances to celebrities, and to get a definitive answer, let's proceed to review them.  Without further ado, let's begin with…
ALBANIA – Geljana Elmasllari.  She has the ingenue prettiness of Two Broke Girls star Kat Dennings.  There are a whole bunch of pretty faces in this year's pageant, but I wonder if her prettiness will be enough to make the Top 25.  She's a worthwhile contender in my book.
ANGOLA – Maria Moises.  She is a polished contender, but there might be some prettier black contenders (ironically not from her continent) that seems to be getting significant attention.  Still, she's a worthwhile contender.
ARGENTINA – Wanessa Emiliana de Almeida.  This blonde has a refreshing ingenue vibe that could be her ticket to making the Top 25.
AUSTRALIA – Silka Kurzak.  Her best qualities are her buffed body and her polished projection skills.  But would that be enough to overcome her less-than-conventionally-pretty face?
BELARUS – Polina Pimahina.  In closer view, she reminds me of Miss Universe 2003 1st runner-up from Venezuela, Mariangel Ruiz.  This country typically does well in this pageant, so I'm expecting her to make the final cut.
BELGIUM – Amina Serroukh.  This raven-tressed brunette has an ingenue vibe that some might view as refreshing, while others might view as less-than-polished.  Whatever the case, I consider her a worthwhile contender.
[Image removed by request].
BOLIVIA – Yesenia Barrientos.  I think she's also a polished contender with a pretty-enough face and a trim-enough figure.  Another worthwhile contender amidst plenty.
BRAZIL – Cloris Ioanna Junges.  Brazil is traditionally a pageant powerhouse and people pay attention who is carrying this country's sash.  But I have a feeling despite her solid presentation skills and her buffed bod, her main liability is that her face registers as a tad too mature in a milieu that favors fresh-faced ingenues.
CANADA – Hanna Begovic.  See AUSTRALIA.
CHILE – María Trinidad Rendić.  She registers as a slightly more conventionally prettier version of superstar diva Celine Dion.  I don't know if there are enough Celine Dion fans in the judging panel to make her advance, but all in all she's a worthwhile contender.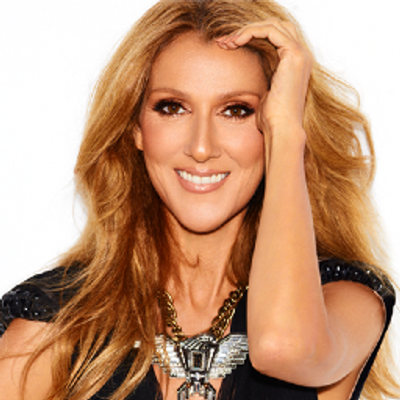 CHINA – Xuan Huang.  In the 1995 movie Clueless, they use the term "Monet" to describe someone who is pretty from afar but is unattractive in close-up.  This lady is still attractive enough in close-up, but there are something that I find a bit off with her features when you look at it–just couldn't put my finger on what that is…  Otherwise a polished contender.
COLOMBIA – Lorena de Lima.  I think she's very pretty, and she reminds me of someone familiar, though couldn't quite figure out exactly who.  I have a feeling she has an inside track to the Top 25.
COSTA RICA – Paola Chacon.  She's polished and good-looking, but I don't know if she projected a stellar charisma like several of the other contenders.
CROATIA – Petra Bojic.  Imagine Broadway and TV star Kristin Chenoweth with darker hair and less charisma, and you get this lady.
All images courtesy of Milton Mieloch for Miss Supranational unless otherwise indicated.
COMING UP:  CZECH REPUBLIC to HUNGARY