This year's first semifinal is front-loaded with so many heavy-hitters–not only are four of the top five oddsmakers' bets in this bracket, but there are more quality songs either beloved or well-regarded by the Eurovision fandom.  With only 10 available slots for the final, a whole bunch of great songs would be shut out, which is why many fans think this is the Group of Death.  Those aforementioned four oddsmakers' choices are also in the 1st half of this bracket–talk about opening with a bang!  With such a deep bench and lots of possibilities for upsets (what with bloc voting and diaspora voting factored in), even the big favorites aren't totally safe.  Anyway without further ado, let's begin with…
AZERBAIJAN:  "X My Heart" – Aisel.  This country has had a perfect track record for making it in the finals, and if we base it on the merits of the song alone, it fits in the same caliber as all of those previous entries.  Normally this country relies on Swedish songwriters for their entries but this year they got a song written by Greeks, with a production touch-up by a British producer.  It's a well-crafted, slick pop song, with echoes of Loreen's "Euphoria".  Unfortunately, this is getting drowned out by such formidable contenders that there is a strong likelihood this country's finals track record will be broken, even if this would've otherwise qualified in other years.  It might be possible that Greece, Cyprus and the UK (which is voting in this round) will toss some high points this way, and there might be a diaspora factor with Turkish immigrants*1, but from what I know those immigrants are concentrated in Germany, and Germany is unfortunately not voting in this round.
*1 Azeris and Turks are closely related cultures, so even if we miss Turkey in this contest, Azerbaijan serves as Turkey's substitute.
ICELAND:  "Our Choice" – Ari Ólafsson.  If this were the 1990s or early 2000s, a sentimental world-peace ballad of this caliber would've ranked high.  But for this era, as noble as the sentiments of this song is, it is the weakest link and is a sure bet to be eliminated and perhaps even fare last.  It cannot even benefit from bloc voting–Norway, Sweden and Denmark are in the second semifinal, and Finland is so unrelated to this that there is very little chance they would give points for this entry.
ALBANIA:  "Mall [Yearning]" – Eugent Bushpepa.  I'm one of the few people who actually liked this song and felt bad most fans put this in the bottom of the rankings.  Yes, upon further reflection the melody is reminiscent of a mashup of Bon Jovi's "Bed of Roses" and the Goo-Goo Dolls' "Iris", but there are some ethnic elements that makes this unique.  Of course, then there is that voice–I dare declare Eugent is the Albanian Adam Lambert as they both possess powerful pipes that they don't hesitate to show off to everyone's delight.  He can easily pull off a Rona Nishliu, which he happened to cover impressively once in a local TV show last year.  Going back to Adam Lambert, it's fun to also compare their covers of Led Zeppelin's "Whole Lotta Love".  Behold the epicness below…
BELGIUM:  "A Matter of Time" – Sennek.  Many fans liked the James Bond vibe of this entry, and felt it can be a possible winner, since it worked previously with Austria's Conchita Wurst in 2014.  There are videos of Sennek belting out impressive high notes doing other songs, but on her live stints in the Eurovision pre-parties in Israel, Netherlands, and Spain, she tends to sound harshly sharp in this song, and as a consequence, from a possible champion contender, it fell down the oddsmakers' lists and if these problems continue this could become a possible shock boot.  Sure, Blanche got away with it last year, but I'm not sure the juries and televoters would be as forgiving this time.
CZECH REPUBLIC:  "Lie to Me" – Mikolas Josef.  Fun fact #1:  Mikolas was originally invited by the Czech broadcaster to perform the song "My Turn" last year, but he turned it down.  I think in hindsight, it's very obvious and a good move on Mikolas part to reject it–that ballad doesn't highlight his strengths and talents and doesn't fit his style at all.  Fortunately this year, he got the opportunity to compete in a national selection and won it handily, with a song that is more of his style.  Oddsmakers and the Eurovision fandom (including myself) adore this funky number–sure it resembles greatly Jason Derulo's 2013 smash hit "Talk Dirty to Me" but there is enough melodic variation that this song is not an outright plagiarism of that hit.  Yes, the theme of a casual hookup and the barrage of double entendres may potentially be a turnoff, but this deadringer to Hollywood superstar Matt Damon exudes so much likable charm makes this jam go down easy.  The high regard for this entry was sustained as this trouper*2 always delivers the goods live.  Indeed there is heavy hype that this guy will not only join Gabriela Gunčíková in bringing forth this country to the finals, but bring forth its best finish thus far.  But nothing is written in stone, as it is well known this country doesn't have any bloc buddies to count on, and he might receive a hit from the juries as this entertaining jam could be considered "fast-food music".  As beloved and well-regarded this entry is, it could be a prime candidate for a shock boot.  I'm rooting for him to succeed, though and hope the juries prioritize flavor over any stringent criteria–as this number is such a delicious treat that it's going to be a crime to eliminate it.
*2 There are stories that he fell ill in Israel and many were concerned that he might not be able to perform, but he still mustered the strength and danced and sang as if nothing was going on.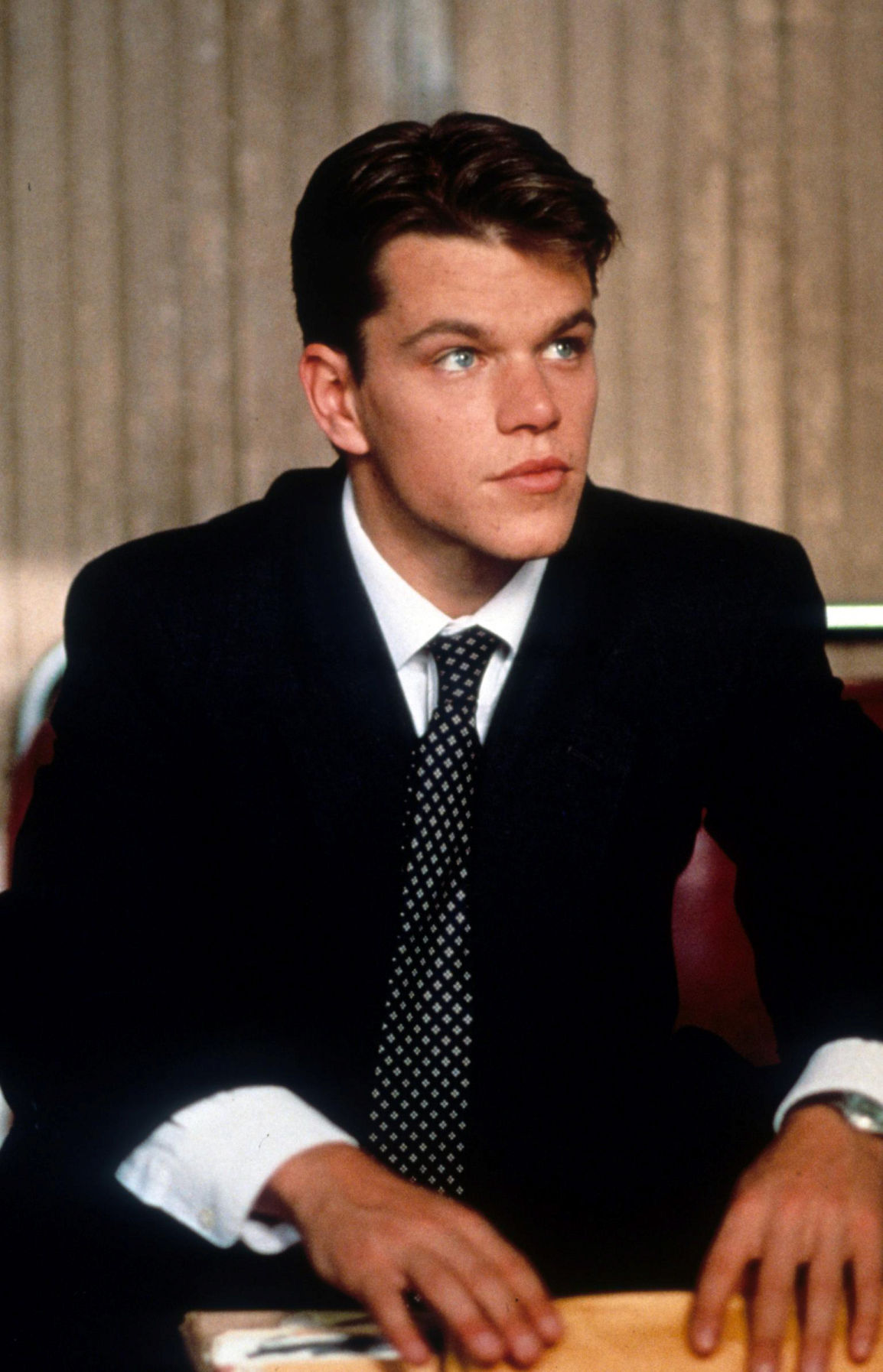 Fun Fact #2:  Another thing many are impressed wtih Mikolas is his aptitude with English, with the intricately deft wordplay in the lyrics, and of course when he's interviewed and his English is flawless.  The song's lyrics also featured some pop culture metaphors that are interestingly from much older eras–Marilyn Monroe's iconic skirt scene from The Seven-Year Itch, that "Wop-bop-a-loo-bop" line from Little Richard's "Tutti-Frutti", and as much as I don't want to admit it, that Madonna shout-out. His English skills and his dated pop culture references may come from his family background:  his parents are English teachers.
LITHUANIA:  "When We're Old" – Ieva Zasimauskaitė.  This is a pretty, wispy, and quiet ballad.  Many fans don't have a high regard for this song, but this lady has been receiving immense positive buzz in her live performance.  Her deceptively fragile vocals can even work well in a trance-like remix like the one delivered by DJ Jovani, below.  Like Eugent Bushpepa, she seems poised to upset many fans' predictions and advance to the final–I suppose the question will be, at whose expense?
ISRAEL:  "Toy" – Netta.  I've recently checked out Overthinking It's Eurovision reviews on YouTube and I'm very impressed with them.  In fact, they probably saved me 1000 words that I intended to write about this entry with their video, so please check them out…
Are you back?  Well, I still have way more to say that Overthinking It has not covered.  First, that Wonder Woman reference in the refrain–I feel this a homage to fellow Israeli Gal Gadot, who has now become a superstar thanks to her role as the movie version of that iconic superhero.  But songwriter Doron Medalie noted that he was primarily inspired by the original TV Wonder Woman, Lynda Carter when he thought up of that lyric, but I still believe they wouldn't have put in Wonder Woman in the lyrics if it weren't for Gal Gadot's fame.
Although they did not acknowledge it, knowing that Netta is an Asian pop culture aficionado I think the chicken clucking sound was inspired by "Chick Chick" by Chinese pop star Wang Rong Rollin (or Rollin Wang).  The surreal, absurd video went viral four years ago, and it's doubtful that Netta and the songwriters have not seen this on YouTube.  However, while "Chick Chick" is basically fun barnyard-goes-techno nonsense (who was the insane person who came up with that idea, anyway?), the way the clucking sounds are used in "Toy" have purpose and meaning.
The second verse features a line repeated twice that for most English listeners would presume is another set of random sounds, but it's actually a phrase in Hebrew:  "A ni lo bubba," which translates to "I'm not a puppet."  For those aware of Eurovision history, two of its most memorable winners in the 1960s used puppet metaphors:  "Poupee de cire, poupee de son [Wax doll, rag doll]" by the recently departed France Gall in 1965 (representing Luxembourg) and "Puppet on a String" by Sandie Shaw in 1967 (representing the UK).  But while those songs' protagonists are caught in situations where they are under control by someone they were in love with, the brassy protagonist in "Toy" asserts that she will not be controlled by anyone.  Speaking of brassiness, I also observed Netta's voice evokes those great blues singers like Bessie Smith, Ruth Brown, Etta James, and others.
If those puppet-themed songs weren't persuasive arguments that this song is on track to win this contest, you must also observe that this year is 2018, and Israel won in 1978 and 1998, which might indicate that if one believes in destiny, Israel is following a 20-year winning cycle*3.  There is a common thread among the winners (and this potential winner) within that cycle–all three entries offer something groundbreaking within their respective times.  "A-Ba-Ni-Bi" by Izhar Cohen and the Alphabeta in 1978 introduced disco fever to Eurovision, then "Diva" by Dana International was legendary because of Dana's transgender status and it proved electronic-based dance music can win this contest.  The innovative, quirky sounds found in "Toy" are in the same ilk as these two legendary numbers.
*3 Yes, the 1979 win for "Hallelujah" (not to be confused with Leonard Cohen's 1983 classic) by Gali Atari and Milk & Honey doesn't follow the pattern but consider that a bonus for Israel.
Yes, I can continue to wax rhapsodic and talk about Netta's innovative way with arrangements and how that reminds me of my favorite group Pentatonix, but I would need to move on and discuss this in another time.  Sure, despite being the big favorite there is no guarantee this will win–remember what happened to "Occidentali's Karma" last year?  There is always that disadvantage that Israel lacks bloc mates to support it, and the possibility her innovative sounds and in-your-face attitude could be read as too abrasive for the juries, but I have a feeling Netta has the star power to overcome all those objections.  I'll just leave with this final thought for now:  the genius of this song is how it makes contradictory ideas work together–the song may deal with the serious subject of harassment but it was done with a deftly light touch that it sounds fun even while effectively sending the message across; the unusual clucking sounds may be catnip for those "Lager Louts" looking for a troll entry, yet serious fans also embrace this the way they love a more conventional song; and though this doesn't sound like anything you heard before in Eurovision, it actually embodies what Eurovision is all about.
BELARUS:  "Forever" – Alekseev.  In its national final incarnation, this sounds like something Russia's Dima Bilan would've performed, and this would do well 10 years ago.  I think Alekseev's team noticed that and they retooled the song a bit further, this time making it more stripped down in the early parts of the song and Alekseev sounding even more vulnerable.  I actually like the retooled version, and it does boost this entry's chances of making the finals.  But then, of course there are the swooning fan girls to factor in.
ESTONIA: "La forza [The force]" – Elina Nechayeva.  Like Netta, I'll defer to Overthinking It to discuss the bulk of what I wanted to say about this entry.
What I'll add is about the recent dress drama, as the Estonian broadcaster is not willing to foot the bill for the projection dress, and it took last-minute help from a pool of sponsors to ensure the projection dress made it to Lisbon.  Sure, she can still deliver on the singing, but that projection dress was what makes the entire presentation pop and is almost essential.  Thank goodness the upgraded dress will make it to Lisbon.  There is also a preview of the images that will be projected on that dress, and it seems for Eurovision, they are doing a four seasons theme instead of the galactic motif during her national final.
BULGARIA:  "Bones" – Equinox.  This country was the second to last to reveal their entry, and though it was originally hyped by the oddsmakers as the front-runner, the disclosure of the song, act and lyric video initially underwhelmed and this entry fell down the odds a bit.  The song was a bit moody, and the act looks like it was assembled at the last minute.  But then this atmospheric song grows on you, and their convincingly strong live performances in the preview party circuit (they toured London, Tel Aviv, and Amsterdam) made them front-runners again and possible usurpers to Netta's favored status.  And just like Netta, the way this group was formed last-minute reminded me of how Pentatonix came together the day before the audition deadline.  In press interviews, their fun family dynamic also reminds me of Pentatonix, even if I don't expect this group to remain a going concern beyond Eurovision.
COMING UP:  1ST SEMIFINAL, 2ND HALF.