Let's now discuss the guys who at least got noticed even if they didn't make the final cut, starting with the guys who got shortlisted in the Best Body competition.  :
COCOS ISLAND – Chris Murillo.  Facewise, I prefer the guy carrying the main COSTA RICA banner, but I have to concede this guy possessed a tighter, more defined bod that gave him an edge over his "standard" counterpart.
GALAPAGOS ISLAND – Jose Miguel Mancero.  His height and lean, defined, and rippled physique, his shortlist in this competition was justified and this made him outperform his "standard" counterpart from ECUADOR.  I prefer him with facial scruff but well he probably took a hint that this pageant doesn't quite favor that look so in later photos he shaved it off.  But then he made a blunder by wearing a headband–and he ended up with unflattering comparisons to Ben Stiller's Derek Zoolander character.  Memo to future contestants:  headbands and bandanas are a no-no.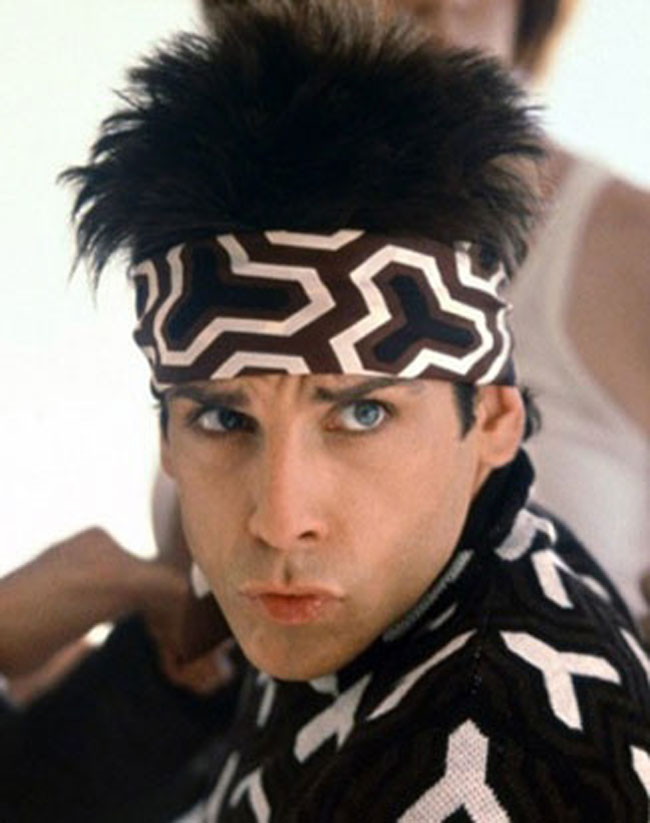 GIBRALTAR – Antonius Magnnus.  Born Antonin Irodia, I thought he was another one with an inside track to the semifinals.  But the judges' and organizers' bias against facial hair may have put him at a disadvantage.
SWITZERLAND – Mike de Groote.  He was very handsome and another one I thought would be a major contender for the finals, but apparently the judges and organizers has only very few slots for bearded contenders.
One guy came close to winning the Best Body competiton, making the Top 3:
ARGENTINA – Leo Tejada.  He has the bronzed complexion and beefily buffed physique to be worthy of being in the Top Three in the best Body competition.  So why he fell short of making the Top 12 overall?  As much as his face reminds me a lot of American actor/host Mario Lopez, those type of features are not deemed handsome or distinctive enough for the Dominican judges.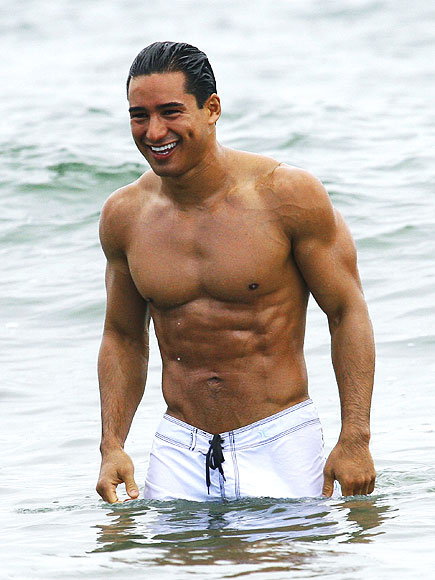 Two non-finalists got special awards during the finals night, and they are:
PERU – Jean Claude de Silva.  In most photographs, he registers as sloppy and unkempt, but his deep-set eyes and rippled physique could not be denied.  He probably registers better onstage as he won the Best Catwalk special award.
FRANCE – Lalou Silayeb.  Based from his name, he probably is of North African origin. He does have a swarthy handsomeness about him that he's worthy of winning Mister Photogenic.  I think he only missed making the Top 12 by a very small margin.
This batch is such loaded with meaty powerhouses that several combinations that would generate a satisfying mix.  What mix the Dominican judges decided to go for are relatively clean-cut men with something relatively distinctive about them that they are not generally that familiar with, and based on the choice of winner, they were also in the mood to break the mold.
CHILE – Daniel Basualto.  He also made the Top Three in the Best Body competition and though he has the same dusky brown vibe like Argentina, his slightly handsomer face helped him secure a Top 12 finish.
CZECH REPUBLIC – Petr Koukal.  His scruffy features and Caucasian handsomeness does have its appeal, but there is a side of me that wants to favor the likes of GIBRALTAR or SWITZERLAND over him, but I'm not mad at his inclusion.
DOMINICAN REPUBLIC – Edisson Manuel Tineo.  Since this country runs the show, it's obvious there is always going to be a slot reserved for the home entry, and well, his placement is fully justified as he has the charisma and the perfectly built physique to justify belonging here.
INDIA – Amit Mehra.  There are only two Asians in this year's batch (though more were expected but ended up as no-shows) and both turned out to be major standouts.  This guy combined Bollywood charisma and beefy buffness to make a major splash, like making the Best Body shortlist.  I even thought he'll perhaps outdo our own representative.  It's a crowded field even at the Top 12 level so I have a feeling he missed the Final Six by a small sliver.
MARGARITA ISLAND – Jesus Abraham Urdaneta.  Looking at his lanky frame and less-defined musculature, I wondered why he edged out the likes of similarly lean guys like PUERTO RICO, who I would've placed in his place.  But then I also notice he stands out in aspects of the competion where more clothing is needed, like in national costume and formal wear.  I have to note that his national costume is a more conventional Venezuelan outfit, and with him brandishing the flag, you would initially presume he's the "official" Venezuelan rep instead of the one carrying the alternative banner.  With that kind of presence, he won the Mister E,legance special award.
UKRAINE – Rony Vaca Smolyaev.  The "Vaca" part of his name hints he has Latin lineage, and you get hints of that in his features.  Those striking features and his lean, rippled physique made him a major standout.  With a crowded quality field, he probably only fell short of the Top Six by very little.
The Top Six are a diverse bunch, and that is probably what the judges were going for, and we are all the richer for it.
5TH RUNNER-UP:  PHILIPPINES  – Samuele Carenzi.  The initial cynic in me first assumed he made it this far as a reward for the social media surge he brought in to this enterprise.  But it turns out he also earned his placement as his lean and rippled frame is indeed what the judges tend to prefer, and there is the handsomeness.  Interview may also be a big clincher as if you observe his and his fellow contestants' social media posts, he has an impish playfulness that probably made him endearing with organizers and judges.  Now, a fan filmed an almost complete coverage of the pageant final–the one with the most extant footage somehow cut off the final Q&A when it was his turn to speak.  I don't know how well he spoke on final night–anyone with alternate footagew with the complete Q&A?
4TH RUNNER-UP:  NETHERLANDS – Brad Zee.  His most distinctive feature is the elaborate tattoos on his body's right side.  He also has a buffness and a handsomeness to make a standout impression.
3RD RUNNER-UP:  TUNISIA – Jason Brj.  He tends to hang out with FRANCE and if you don't know which countries those two represent, you would assume this guy represented France and the other guy Tunisia.  He possesses these classic clean-cut European features and a clean-shaven superbly buffed physique.  In some ways, he evokes the vibe of Mister Universe Model 2010 Tarik Kaljanac of Bosnia & Herzegovina.
2ND RUNNER-UP:  VENEZUELA – Jaime Antonio Betancourt.  He has that classic Latino clean-cut appeal that made him make a major impression and hence he went this far.
Before I proceed further, a special note about the Final Two:  these two are runners-up for the Dino Nicolina award.  It's obvious what they're packing in their swimsuit photos, but unlike ECUADOR, they made people pay more attention to their other intrinsic qualities, and that is what the judges and organizers probably appreciated.
1ST RUNNER-UP:  URUGUAY – Sebastian Gasañol.  Watching the final Q&A, I was impresseed with this guy's very confident delivery (even if I don't really understand Spanish) that I realize he might be considered a "complete package", and that even if he's bearded, his buffed physique (winner of Best Body) and his strong communication skills helped made judges overcome their resistance towards scruffy, bearded faces like his.  He can take daring photos, but it has to be noted he knows how to keep it tasteful.  For instance, for the fantasy costume shoot, he sported an outfit with a provocative loincloth that seems to be held together only by a skimpy, barely visibile string.  It is reminiscent of the carnival costume worn Mister Ocean Argentina 2017, Javier Palermo and it made me fantasize maybe these two guys should go for a carnival dance-off.
MEN UNIVERSE MODEL 2018:  CURACAO – Anthony Clarinda.  He made history as the first black winner of this contest.  He also won Best National Costume with his lizerd-themed carnival outfit–the clincher was those elaborate wings on his complete ensemble.  I'm not sure if based on the Q&A he made a better speech than URUGUAY, but I did hear a louder, roaring response from the crowd after he answered.  Plus, clinching the deal was he delivered flash with his glittery brocade suit while still maintaining the elegance.
In a highly competitive contest filled with such heady, highly appealing and desirable contenders, it's nice that for this year the judges chose a winner that doesn't fit the mold of their previous choices, yet also celebrating diversity with their Top Six choices.  Now, let's see if more swarthy types will make inroads in subsequent editions–they need better appreciate than they had gotten, you know.  Congratulations to all the winners!
JUST ME!
JOSEPH