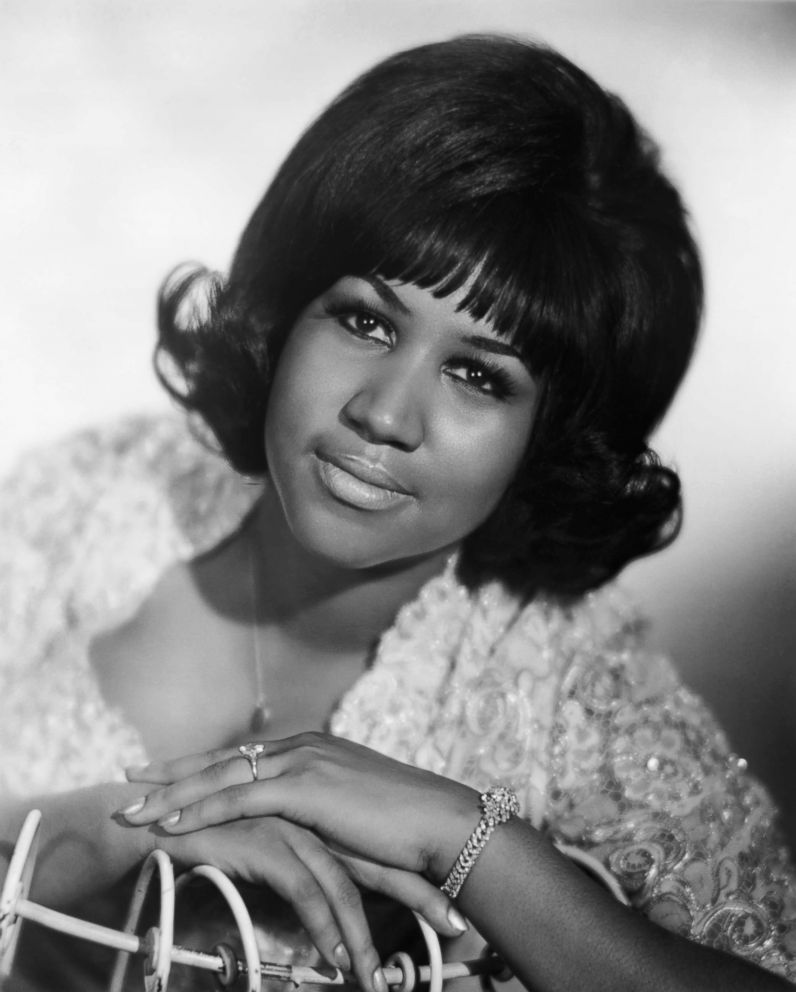 Last 16th of August, a big music legend departed from this realm as Aretha Franklin finally succumbed to a lingering illness that her family finally disclosed as pancreatic cancer.  Like many people around the world, Aretha did loom large in my life, but how I got to encounter and relish her music was a journey in itself.  Let me explain…
As I've become awakened in my second year of high school and became obsessed with popular music, I learned about the legend of the Queen of Soul, Aretha Franklin.  I've read in various music magazines like Jingle chordbook magazine and Rolling Stone waxing rhapsodic about her vocal prowess and her legendary catalogue of songs.  But I personally have not listened to any of them in full, as she was not played on radio at the time and at most I saw a snipped of her smash hit "Respect" on TV.  The first full song I've ever heard from her was her 1985 comeback hit "Freeway of Love", her first Top Ten hit in 11 years.  Admittedly it took a bit for me to enjoy her voice, but the song has an engaging groove that is also contemporary for its time.  She followed this up with a slew of mainstream hits, including duets with the likes of Eurythmics, Elton John, Whitney Houston, and most especially her international number one smash with George Michael, "I Knew You Were Waiting (For Me)".
Still, I haven't been able to listen to Aretha's classic oeuvre, as they were not readily available in any of our local record stores at the time.  The first time I directly heard a 1960's era Aretha song (unlike hearing it blasting incidentally on a TV show–more on that later) was during a stormy day in college when I was stranded and had to sleep over at the house of my dearest friend–who is the unrequited love of my life.  He lived in a house that was across the Ateneo campus so I knocked on his gate and explained that I was stranded and couldn't go home so he took me in.  Before we turned in for the night, I checked on my friend's 45 RPM vinyl singles rack and saw he has Aretha's "The House that Jack Built".  Since I still want to learn what all the fuss about Aretha was all about, I begged him to play the record and he obliged.   I liked what I heard then, but my friend was not that impressed, as his taste tends to lean more towards smooth jazz, jazz-pop, and oddly enough, Rick Springfield.  We only heard the A-side, without realizing the more popular hit (especially in these shores) was actually the B-side.  Wonder if he'll be dismissiveof the other song, too.  Anyway, I like this song more and more in the subsequent years I listened to it, not merely because of the memories this song evokes, but because it recently dawned on me that the groove of this recording formed the basis of my all-time favorite Aretha song–more on that on the next part of my essay.
NOTE:  I wanted to post the Aretha recording from YouTube, but it seems there is a copyright claim by "Kayo Corporation: (whoever that is) that it cannot be shared or posted there–at least it seems Vimeo still allows it and so this amateur dance video set to the song would have to do…
As the early 1990s rolled in and I began to go to work, Aretha's hitmaking streak trickled down.  I still collect casette tapes and CDs in earnest at the time and one day I landed upon Greenhills and discovered a bootleg double-casette tape of Aretha Franklin's 30 Greatest Hits.  It was sold at a slight premium from regular casettes at the time (even if it was a bootleg) but I didn't hesitate since I want to finally listen to all those legendary hits she had, and that purchase was worth it.  I finally got to hear her signature songs in all their glory, along with other gems like "I Never Loved A Man The Way I Loved You", "Baby I Love You", "Sweet Sweet Baby (Since You've Been Gone)", "Call Me", "Don't Play That Song", "Angel", and the collection closer "I'm In Love" along with her staggering reinterpretations of the Beatles' "Eleanor Rigby" and Simon & Garfunkel's "Bridge Over Troubled Water".  Needless to say, when I was able to afford a CD player I also bought the double CD later on and it was one of my favorites in my music collection.
Even if her peak hitmaking days were way behind her, you can almost always count on Aretha to deliver headline-worthy moments in her special appearances.  For instance, there was the 1998 Grammys when she subbed for an ailing Luciano Pavarotti and performed the aria "Nessun Dorma" from the opera Turandot…
… and when she performed at Barack Obama's first inauguration with the patriotic hymn "America, My Country 'Tis of Thee" and generating headlines for that elaborate hat she wore.
Like most of the greatest artists, as a person Aretha has character flaws, like her clashes with rivals like Dionne Warwick and Patti Labelle, amongst others, her occasional temperamental bouts, and lurid tales revealed by David Ritz in his unauthorized biography Respect: The Life of Aretha Franklin but those tales seemed to enrich her legend instead of diminish it.  In her latter years she has had some health issues–though when alive Aretha preferred to keep it hidden, you do catch a hint that her weight loss is not a "healthy" weight loss but may indicate something serious.  Hearing stories in her final days that she dropped to a gaunt 86 pounds, it does make a lot of sense when it's finally disclosed it was caused by pancreatic cancer, as we witnessed the late Patrick Swayze undergoing the same thing.  Anyway, I would like to believe she is finally free of her sufferings and is now enjoying an eternal reward in heaven, and her legend will live on forever.
COMING UP:  MY TOP 12 FAVORITES